In the ever-evolving world of design, where creativity knows no bounds, Gen Z professionals seek innovative tools that can elevate their artistic prowess. The advent of Interactive Flat Panel Displays has revolutionised the design industry. IFPDs mark the new era of efficiency, collaboration, and inspiration. In this blog, we will explore how Trueview Interactive Panels are reshaping design studios while empowering designers to unleash their full potential.
Utility of Trueview Interactive Flat Panel Displays in Design Studios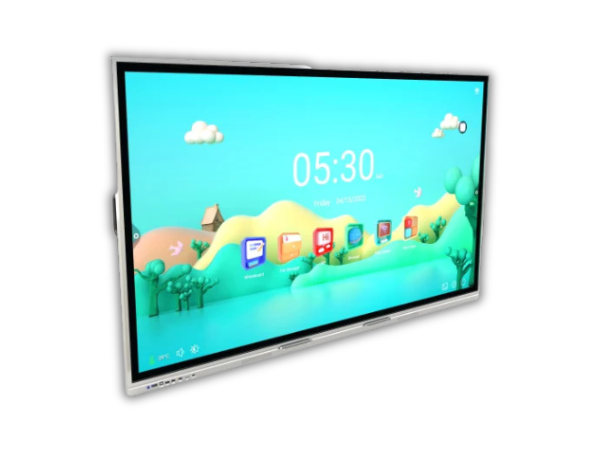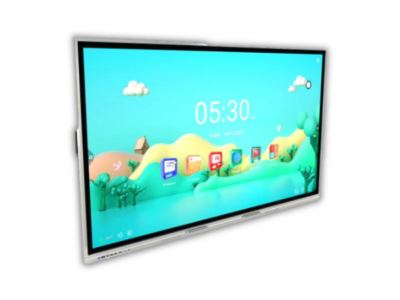 Let's discover the unparalleled potential of Trueview IFPDs and understand how they facilitate ideation, offer intuitive design tools, and ensure precision and detailing like never before. Let's get going!
Collaborative Ideation
Design studios thrive on two key factors – seamless flow of ideas and teamwork. Well, Trueview Interactive Panels can act as catalysts in sparking creativity. They can drive brainstorming sessions to new heights. Our technologically advanced, sleek, and interactive Digital Displays allow teams in design studios to draw, scribble, and even annotate directly on the screen. These functionalities can encourage team members to come up with spontaneous ideas for projects.
Moreover, our Smart Panels are equipped with 20-point multi-touch capabilities that extend up to a max 40 points. Thus, multiple designers can simultaneously work together on the same Interactive Flat Panel Display. Such a functionality effortlessly merges the visions of different designers into a harmonious whole. This level of collaboration fluidity not only translates into more efficient design processes but also fosters synergy and innovation among team members.
Intuitive Design Tools 
User-friendly interface is one of the key aspects of Trueview Interactive Flat Panel Displays. Our Interactive Panels boast intuitive design tools catering to tech-novice and tech-savvy designers. From gesture recognition to pressure-sensitive digital pens, our digital displays simulate the tactile experience of traditional art tools.
Our IFPDs are equipped with zero-bonding panels, further enhancing the user experience. With zero lags, zero response time, and ease of navigation, our IFPDs ensure talented designers can focus on their creativity rather than dealing with complex technology. Such factors make our IFPDs accessible to designers with different skill levels and experience.
Enhanced Precision and Detailing
Trueview Interactive Panels are meant to empower designers. Our IFPDs can help them bring their creative visions to life with unrivaled precision. Powered with advanced touch capabilities and 4K High-resolution display, our smart panels aid in intricate detailing. Thus, designers can effortlessly create pieces that leave a lasting impact. Whether it's sketching or photo retouching, our IFPDs offer the pixel-perfect accuracy that creative professionals always look for.
Interactive Client Presentations 
The work of a Designer does not end with creating breath-taking pieces. Presenting them to clients is equally important. Trueview Smart Panels breathe life into their design pitches by equipping designers with interactive demonstration power. On our IFPDs, designers can showcase their creative concepts with dynamic visuals. They can even incorporate multimedia elements like photos, videos, animations, etc.
This way, designers can easily achieve goals like:
Engaging clients in interactive sessions
Increasing the likelihood of project approvals
Fostering deeper understanding and emotional connection
Fostering long-term partnerships, etc.

Multi-touch Functionality for Collaborative Work

Trueview Interactive Panels with multi-touch functionality enable designers to interact with their creative pieces using multiple fingers simultaneously. This feature can be particularly advantageous in collaborative design sessions. This functionality allows team members to rotate, pan, and zoom designs intuitively. Thus, the Multi-touch capability of our IFPDs can help design studios with the following:
Fostering a sense of camaraderie among designers
Enhancing the overall creative experience of the team
Accelerating the overall design process, and much more.

Wireless Connectivity and Multiple Device Integration

Designers often use more than one device to create their masterpieces. Taking that into consideration, our Digital Displays are built to offer seamless wireless connectivity. This functionality allows designers to directly mirror their devices (smartphones, tablets, laptops) onto the display. How they interact with their device screens gets reflected on the IFPD screen.
This level of integration helps designers in the following ways:
Streamlining the design workflow
Enabling smooth switches between different devices
Enhancing overall efficiency, etc.

Time-Saving Shortcuts and Gestures

Time is valuable, especially for designers with uptight project timelines. To help people save time, we equip our Interactive Flat Panel Displays with gestures and shortcuts that expedite common tasks. Some of them are as follows:
Pinch-to-zoom
Finger-gesture rotation and swipe
Different annotation tools – including notes
Mentioned above are a few examples of gestures that can simplify the overall design process. Such intuitive shortcuts and gestures not only minimise the need to switch between different tools but also enable designers to focus more on the creative aspect of their work than otherwise.
Splitscreen, Whiteboarding, and Mind Mapping
To let creativity always flourish through the designing process, our Interactive Panels come powered with advanced features like split screen, whiteboard, mind mapping, etc. Such features allow designers to brainstorm freely on an expansive digital canvas – retaining the feel of a traditional canvas. The addition of technology just makes things way better. Mentioned below are some uses of the fantastic features of our IFPDs:
Split Screen – Can be used to show multiple things on the same screen simultaneously. One can resize the screen ratio as well, display multimedia files, etc.
Whiteboard – Has various annotation tools, character and pattern recognition capabilities, and other tools like notes, calendar, timer, etc.
Mindmap – Allows designers to write down their ideas, get them organized in a visual chart and plan things with better precision.
Such tools are particularly valuable during the initial stages of a project – when ideas are still taking shape. Collectively, all these features not only encourage unbridled creativity but also ensure that no idea goes unexplored.
Interactive Prototyping and Mockups

Designers often rely on mockups to validate their ideas and gather stakeholder feedback. Trueview Interactive flat Panel Displays can add a new dimension to this process. Let us tell you how. Well, our smart panels allow designers to create interactive prototypes on the screen directly. With fantastic gesture and touch capabilities, designers can not only simulate user interactions but also demonstrate the user experience in real time.
Such functionality helps designers with the following:
Streamlining the feedback loop
Iteratining designs in real-time
Redefining designs based on immediate input, etc.

Seamless Integration of Design Software

For modern design studios, software compatibility is really a crucial consideration. Well, our Interactive Flat Panel Displays offer seamless integration with popular design software. Using such software, designers can effortlessly do the following:
Import and export work
Streamlining the workflow
Eliminate the need for constant file transfers, etc.
Thus, this level of integration not only enhances the overall efficiency of designers but also ensures they focus on their creative journey entirely – without worrying about technological hindrances.
Security and On-device Storage

Design studios often handle vast amounts of valuable and sensitive intellectual property. Well, Trueview Digital Displays are equipped with advanced security features and on-device storage. Our IFPDs are meant to provide a secure environment for protecting and storing vital design assets.
The secure user authentication access and encrypted data storage mechanisms on our Interactive Panels safeguard confidential designs from unauthorized access. This way, our IFPDs provide designers peace of mind while working on projects.
Gamification of Design Learning

Incorporating gamification elements can be really useful when it boils down to design learning and training. On Trueview IFPDs, design-related game applications can be downloaded from the Play Store. Instant online access can help designers pull interactive tutorials from YouTube and other platforms.
Overall, gamification in design makes the learning process engaging as well as enjoyable. Design studios can effortlessly leverage this feature for the following purposes:
Onboarding new team members
Fostering continuous learning among existing designers
Enabling continuous skill development for all, etc.
Instant On-screen Feedback
Constructive feedback is vital in the design process. Thus, our Interactive Flat Panel Displays facilitate instant on-screen feedback functionality. Our IFPDs allow designers to annotate and mark up each other's work directly on the screen – fostering a culture of steady improvement and refinement.
The real-time nature of feedback not only encourages a collaborative spirit but also strengthens team dynamics. All of this ultimately results in superior design outcomes.
Energy Efficiency and Eco-friendly Features
In an age where environmental consciousness is a priority and sustainability is a crucial consideration for design studios, Trueview Interactive Flat Panel Displays exhibit energy-efficient design. Our IFPDs have the following perks to offer:
Automatic power-saving mode
Consume less power compared to traditional whiteboards and projectors
Lower energy consumption leads to lower operating costs for design studios
Eco-friendly materials contribute to reducing the design studio's carbon footprint
Choosing eco-friendly Interactive Panels not aligns with the studio's values but also showcases a commitment to responsible, sustainable design practices. By adopting our Interactive Flat Panel Displays, studios can do what the fashion industry currently demands – contribute to a greener future.
Powerful Features of Trueview Interactive Flat Panel Displays
4k UHD Resolution
178° Viewing Angle
2 x 20W Speakers
Type-C Port
Zero Bonding Panel
Zero Lag
450 nits Brightness
Anti Glare Screen
9 MOHS Toughened Glass
Bluetooth Connectivity
60000 Hours Screen Life
Remote Access
Screen Annotation
Screen Recorder
Split Screen for Multi-Tasking
20 Point Multi-Touch
Advanced White Board (Writing Brush, Regular Pen, Pattern Recognition, Mind Map, Table Insertion, etc.)
Built-in Google Play Store
App and Tool Lock
Conclusion
Interactive Flat Panel Displays have the power to transform design studios into hubs of creativity and collaboration. These cutting-edge, technologically advanced displays are empowering designers and unleashing their creativity like never before. Right from ideation to client presentations, Trueview IFPDs enhance every stage of the design process. They foster engagement and efficiency while providing limitless inspiration.
The future of design studios lies in the boundless possibilities offered by Interactive Flat Panel Displays. So, the smart choice is to embrace the creative revolution and unlock the full artistic potential of your design studios with Trueview IFPDs!
About Trueview
Trueview is the leading manufacturer of cutting-edge Interactive Panels in India. We possess over a decade of experience in the industry. With our state-of-the-art IFPDs, we aim to empower design studios and creative professionals. We believe innovation is essential to unlocking limitless creativity; thus, our IFPDs are crafted meticulously to inspire just that. Our commitment and focus on user-centric design and seamless integration of advanced features set us apart. In just a few years, our IFPDs have become the go-to choice for design studios seeking unparalleled tools for their artistic journey.
Our displays are meant to make the design process a breeze, allowing creative professionals to focus solely on their vision. Design studios can also create customizable workspaces with our IFPDs and cater to all needs of their teams. So, what are you waiting for? Become a forward-thinking studio that attracts creative minds by embracing our IFPDs.
Contact us today and elevate your design studios with our innovative IFPDs and embark on a journey of unparalleled inspiration!